Featured Tool
Gizzmo AI
Gizzmo WP plugin creates Amazon affiliate articles in just two clicks.
Category: copywriting
Pricing: Paid
Features: Unlock the power of AI-driven content creation with Gizzmo AI! Are you ready to effortlessly skyrocket your website's earnings and attract more readers than ever before? Say goodbye to time-consuming content creation and hello to high-quality, SEO-
Key Usage: Gizzmo AI offers a comprehensive set of features to help you create engaging, SEO-friendly content that drives traffic, boosts
Visit Website
Humata AI
Humata is an AI-powered chatbot designed to help users efficiently manage and understand their files.
Category: analysis
Pricing: Free
Features: Instant answers: Ask questions about your data and receive AI-powered responses Faster research: Understand complex documents 100 times faster with AI assistance Data extraction: Summarize, synthesize, and extract valuable information from files Q&A capabilities: Answer hard questions related to your files quickly Automatic writing: Create new content based on your file, speeding up writing tasks
Key Usage: ideal for various professionals: Researchers seeking to quickly analyze and understand complex documents Students aiming to write papers more efficiently Business professionals needing to extract valuable insights from files
Visit Website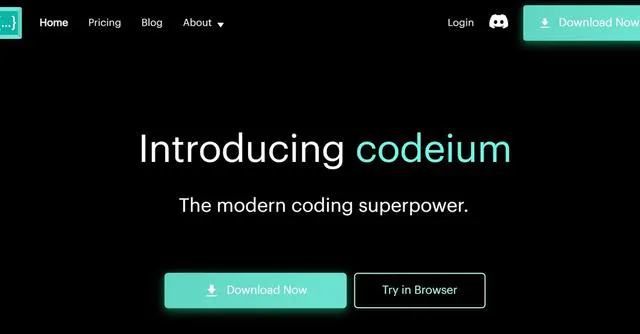 Codeium
An AI-powered code completion tool designed to streamline the coding process. Key features and advantages include:
Category: coding
Pricing: Free
Features: IDE integration: Supports over 20+ languages and integrates with popular IDEs Efficient coding: Reduces boilerplate coding, finds and uses APIs, and generates unit tests Natural language processing: Allows developers to type comments in natural language for code completion Trusted by top companies: Used by Adobe, Dropbox, IBM, Pinterest, Salesforce, and Tesla Free to use: Install the Codeium Extension for unlimited access
Key Usage: Software developers seeking to improve coding efficiency and reduce time spent on syntax Teams working on large or unfamiliar codebases, aiming for faster adaptation Companies looking to enhance their development process with AI-powered tools
Visit Website
Castmagic
an AI-powered tool designed to turn long form audio into evergreen content assets.
Category: transcriber
Pricing: Free Trial
Features: Automated content creation: Converts audio into transcriptions, show notes, summaries, highlights, quotes, and social posts Customizability: Fine tune your prompts to create any content asset, with the tone and format to match your needs. Integration: Compatible with tools like Slack and Zoom for seamless workflow User-friendly: No coding required and available on multiple platforms, including macOS, Windows, Linux, iOS and various browsers
Key Usage: Podcasters & Youtubers looking save time repurposing their content. Coaches looking to automate their session content & followups. Professionals looking to automate meeting notes & social content.
Visit Website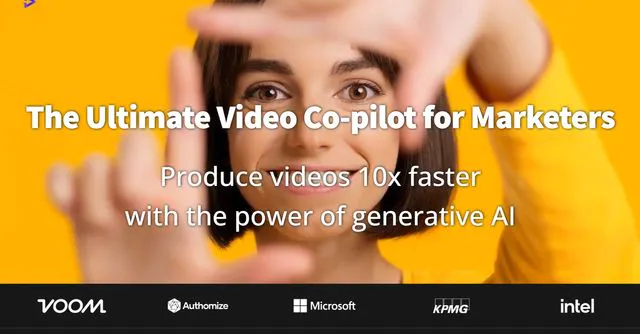 Shuffle
A cutting-edge video production platform that uses AI technology to streamline the creation process. Our platform allows businesses to easily create high-quality, personalized video content in a fraction of the time it would take using traditional methods.
Category: video
Pricing: Paid
Features: AI-enhanced video production: Streamlined creation process using advanced AI technology. Time-efficient: Rapid content generation compared to traditional methods. High-quality output: Produce professional-grade, personalized videos. User-friendly platform: Easily create and customize video content.
Key Usage: • Accelerate video production for businesses, saving time and resources. • Generate personalized video content tailored to specific audiences. • Create professional, high-quality videos without extensive technical expertise. • Streamline content creation workflows for marketing and promotional campaigns.
Visit Website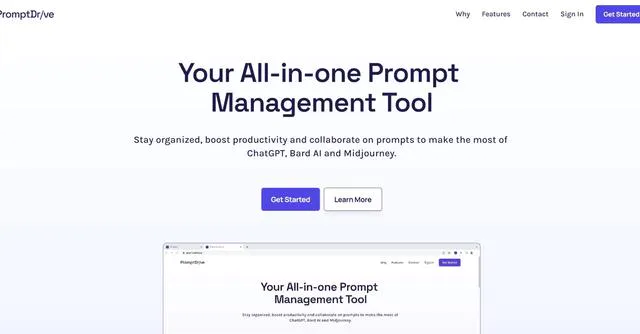 PromptDrive.AI
A web application designed to enhance your prompt creation workflow. It enables you to create prompts, add context notes, and efficiently manage and organize your prompts for easy access and sharing.
Category: prompts
Pricing: Free
Features: Prompt Creation: Create prompts quickly and easily using the web app interface and add context notes for enhanced understanding. Prompt Management: Copy, execute, and manage prompts with a few clicks using the prompt management tool. Organizational Flexibility: Organize your prompts with folders and tags according to your preferred organizational structure. Prompt Sharing: Share your prompts with others by providing unique URLs for each folder and prompt. Variable Support: Utilize variables to speed up your workflow by easily adapting prompts for different clients, products, or teams.
Key Usage: Content Creation: PromptDrive.ai can be used by content creators, writers, and marketers to generate ideas, craft engaging copy, or develop creative concepts. Automation and Integration: Developers and automation enthusiasts can utilize the tool to create prompts for automated workflows or integrate it into their existing systems. Team Collaboration: PromptDrive.ai enables teams to collaborate on prompt creation, organization, and execution by providing shared access and easy sharing options. Client Management: Professionals working with multiple clients can use PromptDrive.ai to manage prompts specific to each client, ensuring efficient and personalized communication. Project Organization: The tool is beneficial for organizing prompts related to various projects, campaigns, or initiatives, making it easier to locate and track progress.
Visit Website
Midjourney Prompt Helper
Explore styles & complex prompts, visually.
Category: image
Pricing: Free
Features: An open-source tool that makes it easy for people to explore styles, and complex MidJourney prompts, visually.
Key Usage: Learn and play around with Midjourney prompts with ease. Create prompts that would take a lot of experience to create with all the parameter options available as buttons and sliders so you can truly create something magically.
Visit Website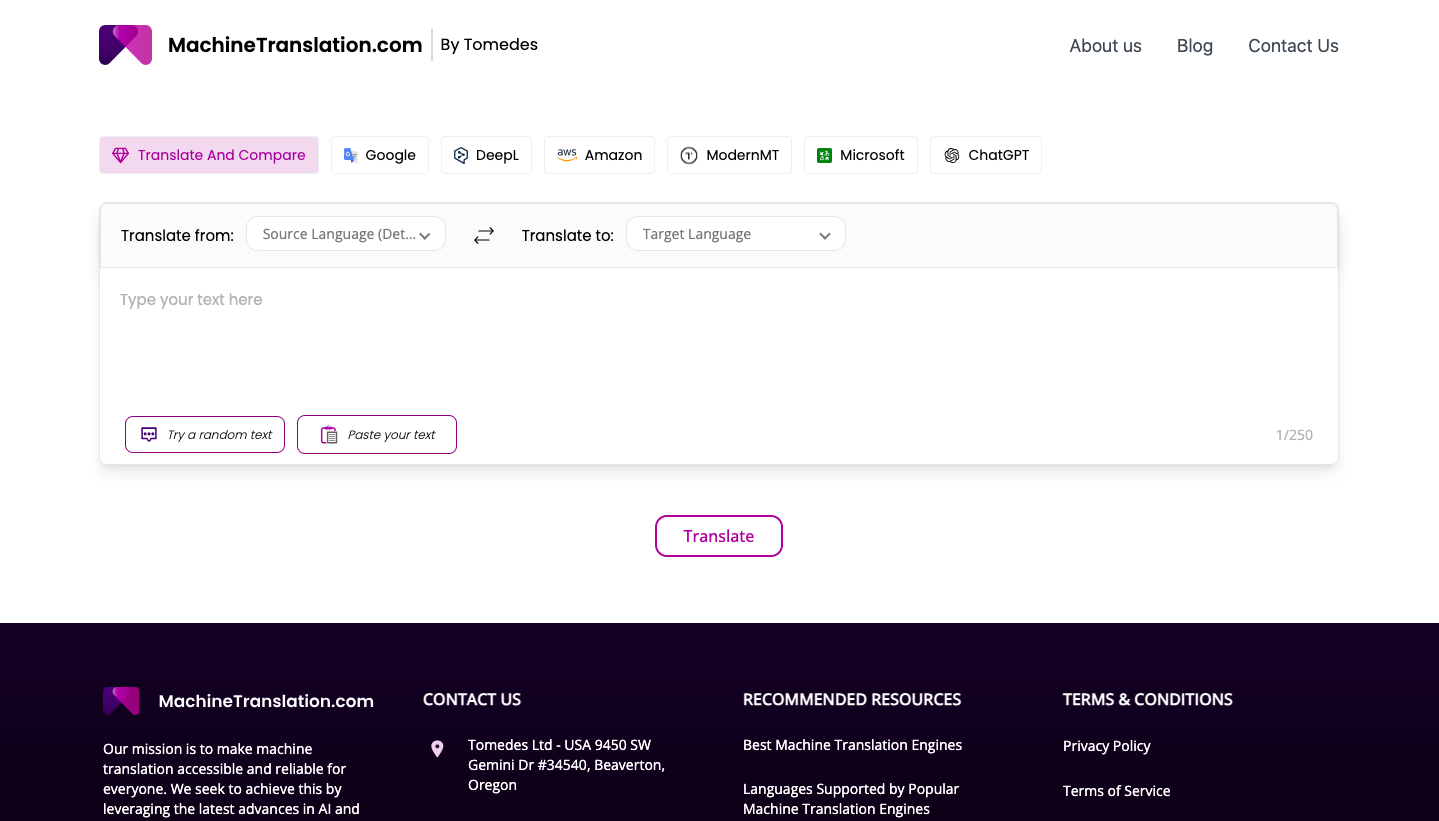 machinetranslation.com
A Free GPT-based AI tool that helps with translation needs
Category: translation
Pricing: Free
Features: Translate and Compare translations from top machine translation engines such as Google Translate, DeepL, Amazon Translate, ModernMT, Microsoft Translator and ChatGPT and get a recommendation on the best to use!
Key Usage: Compare translations across a number of translation engines. Review and translate business documents or other documents with ease. No signup required, completely free
Visit Website
LingoBlocks
Lingo Blocks learns your business then gives you AI superpowers
Category: Chatbot
Pricing: Free and Paid
Features: Live 24-7 - No more missed opportunities Extremely easy to use and setup Zero risk, free to setup with small usage Train it with your companies data Clean UI, very easy to interact with
Key Usage: Meet Your New AI Assistant. Tired of handling repetitive tasks? Imagine a digital co-worker who takes care of customer queries and gathers leads, so you don't have to. Welcome to a smarter, more efficient way to run your business.
Visit Website